The AKA Foundation of Central Pennsylvania, Inc., is the philanthropic arm of the Epsilon Sigma Omega Chapter (ESO) of Alpha Kappa Alpha Sorority, Inc.
Our purpose is to provide opportunities for contributors to support ESO programs that target education, economics, health and the arts within the community based on ESO's annually approved program plan.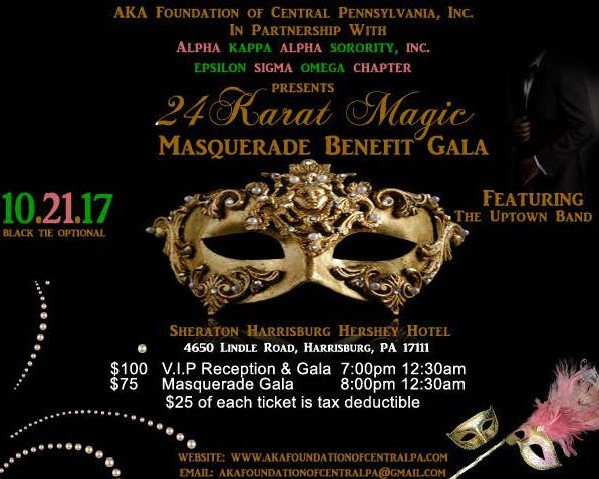 Masquerade Benefit Gala
Tickets on Sale Now! Purchase tickets from Foundation members. For additional information call 717.561.1950 OR visit our
Events page to purchase online with PayPal.